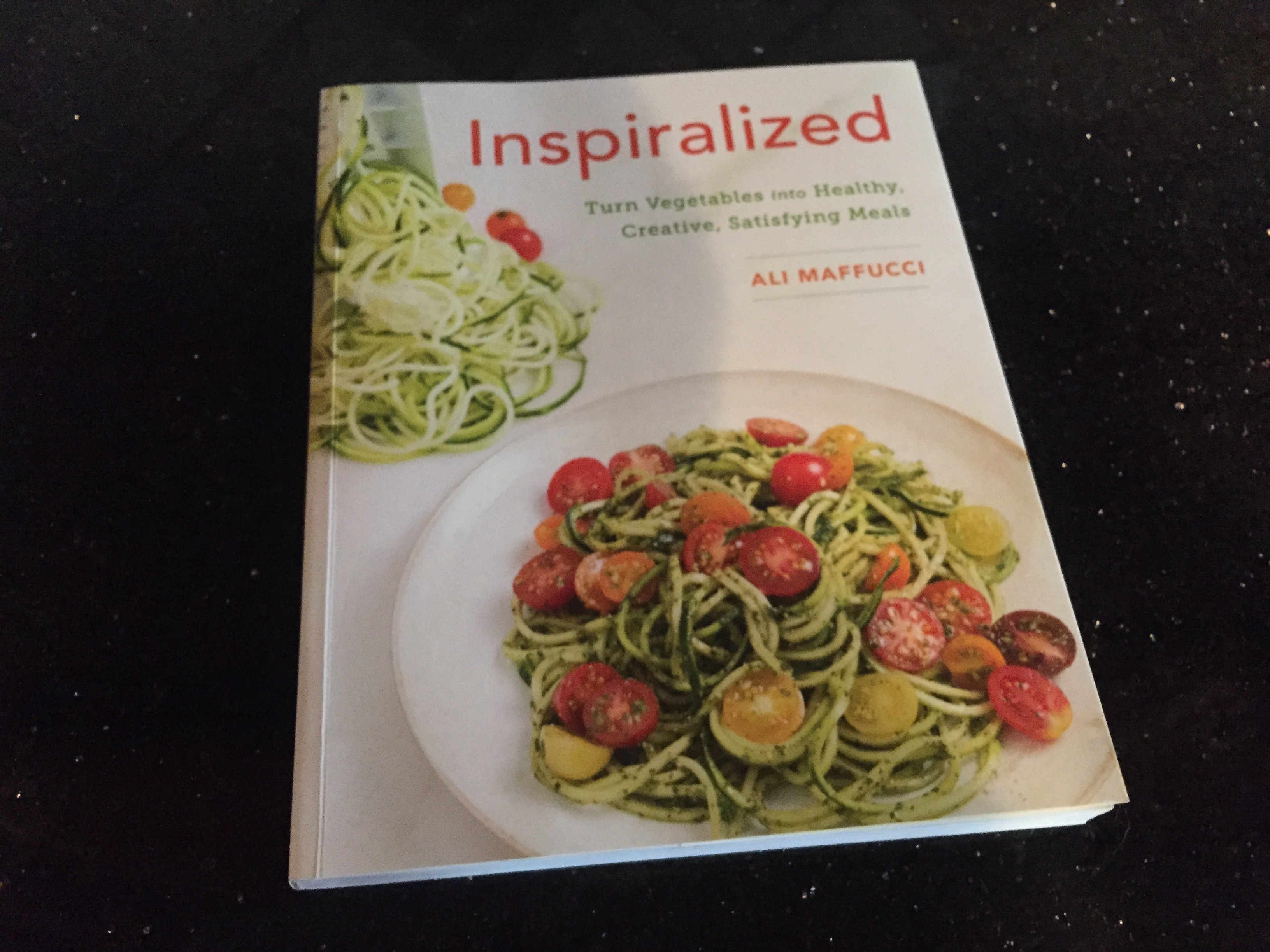 While out in Washington for our son's wedding in July, my sister introduced me to zoodles. She had made a superbly delicious lunch using zucchini noodles created with a spiralizer. Immediately after consuming these delicious and nutritious "noodles," I got online to order my own spiralizer from Amazon (Prime, of course!).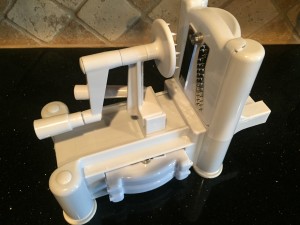 Since Amazon also talked me into the recipe book Inspiralized, I returned home from vacation, whereby I had consumed way too much food that I really shouldn't eat, to find my new spiralizer and recipe book waiting on my doorstep.
A quick trip to the grocery store to pick up some veggies resulted in some spiraling fun making oodles of zoodles and spoodles and toodles and whatever else I could spin into curly coils.
So far I'm finding the recipes in Inspiralized to be quite easy and delicious. They've opened up my palate to veggies that I would not normally eat. For instance, I hate turnips. But….alas, in the Inspiralized cookbook is a recipe for a turnip brussels sprouts pesto that is absolutely divine. I've made it twice already in the past week.
Another favorite for breakfast or an afternoon delight is sweet potato blueberry waffles. With a tiny splash of Canadian maple syrup, courtesy of my friend, Debra Norton, they are delectable with a scrambled egg and creamy latte. Yum!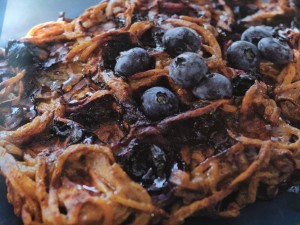 This past week I have spiralized zucchini, turnips, sweet potatoes, cucumber, and rutabagas. I am currently on the hunt for some kohlrabi so I can make one of the other interesting recipes in my new book.
I find the spiralizer easy to use, quick to clean up, and small enough to store easily. Tomorrow I plan to try out a recipe for some spiralized veggie muffins that have no sugar, flour, or other evil white things. I'll keep you posted.
Have you spiralized?
What is your favorite dish or creation out of spiraled veggies or fruits? I'd love to hear.